Golo Rosso di Montepulciano, The birth of a new star!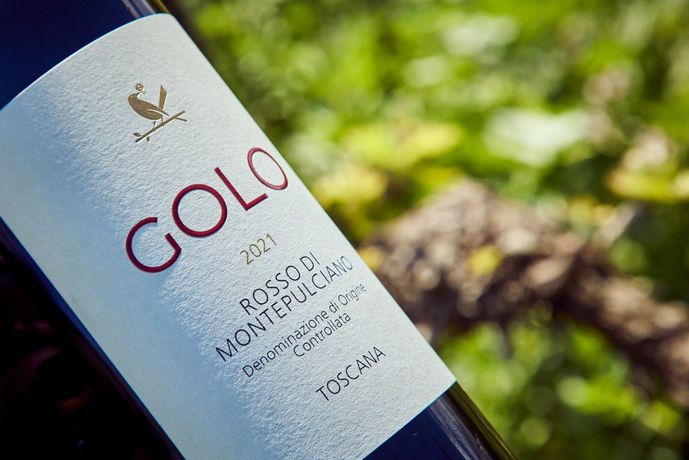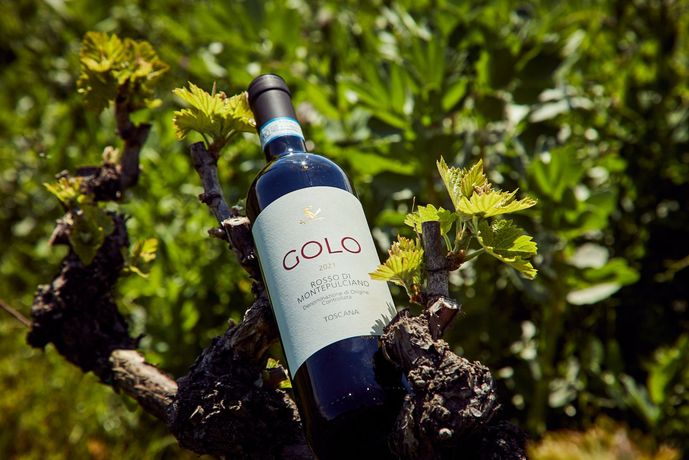 Set in the heart of picturesque Montepulciano, Golo Winery focuses on modernity and respect for the territory in the production of its first wine. Golo Winery's Rosso di Montepulciano (often called the younger brother of the Vino Nobile di Montepulciano) takes on a prominent role, incorporating traditional methods and grapes in a new formula..ready to conquer the consumer!

It comes from a blend of Sangiovese and Merlot grapes, originating from Golo Winery's 360 ° vineyards around the Poggio Golo estate, benefiting from a unique microclimate and the rich and characteristic soils. The winery's commitment to sustainable practices ensures that the grapes are grown with the utmost care, without the use of pesticides and following the rules of organic production.
To best maintain the flavors and characteristics of the vines, Golo Winery ages and matures its Rosso di Montepulciano inside steel vats, for about 18 months, enhancing the freshness and brilliance of the colors in a vibrant and young style.
It has a bright and intense ruby red color that fascinates the senses. The nose offers a captivating bouquet of cherries, red fruits and plums, with floral notes of violet and a light spiciness of green peppers.
The palate is filled with flavor, showcasing the expressive nature of Sangiovese and the freshness of Merlot. Balanced, harmonious and fragrant, it incorporates the vibrant fruitiness and refined acidity created by Sangiovese and Merlot grapes, guiding you to a lively and refreshing experience. Medium-bodied with well-integrated tannins, it is accessible and versatile, making it an ideal companion for a wide range of dishes.
The Rosso di Montepulciano produced by Golo Winery wants to represent and respect the rich wine tradition of Montepulciano and at the same time showcase the modernity and resourcefulness of a growing denomination.
While you treat yourself to a glass of Golo Winery's Rosso di Montepulciano imagine and savor a sensory journey the Tuscan hills, in this explosion of flavors you will feel immersed in the Tuscan countryside even if you're on the other side of the world!